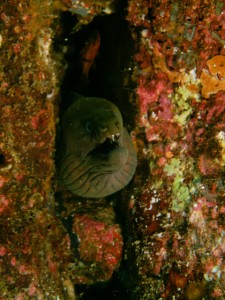 Hola? Quién está ahí?
~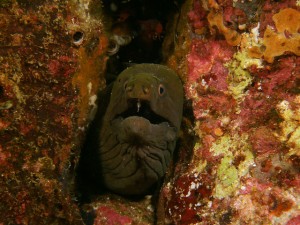 Ahhhh, oh hi!! How can I help you, senorita?
~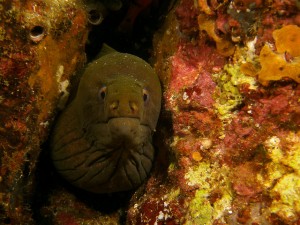 You want a fotografía of little old me?????
~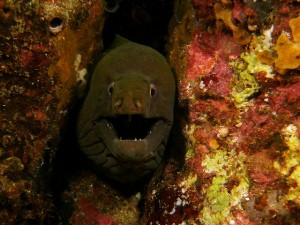 Ok!! CHEEEEEEEEEEESE!!!!!
~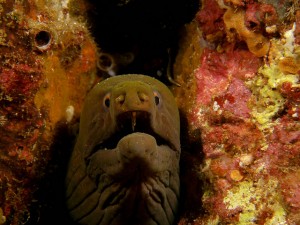 Ok that's all! Adios! Good day!
~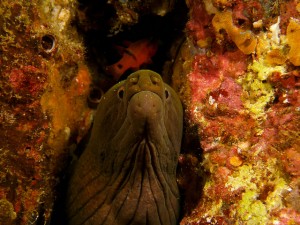 I SAID GOOD DAY!!!!!!
~~~~~
This conversation totally happened in La Paz.
If you would like to visit Fez, the moray eel, his home is on the wreck at La Reina.
Hopefully he won't get cranky with you too. 😀