La Jolla Shores, California
Friday's night dive was so awesome I decided I needed to go again on Saturday. Mike, Betty, Shaun and I headed out into the water around 8. Waves picked up since the day before but we barreled through it. There was so much life out, I LOVE NIGHT DIVING!!!! Viz wasn't as good, it ranged from 10-12 feet but the krill were everywhere!!! I was frustrated at first because I was having some focusing issues with my camera. Yes, an underwater temper tantrum almost happend. 😀  When I got home and looked at my photos I understood why. My camera kept trying to focus on the krill!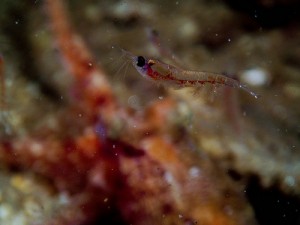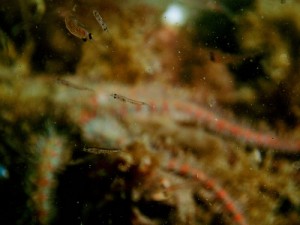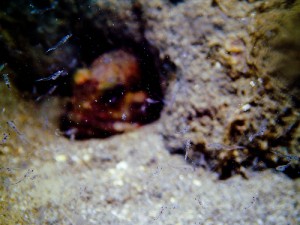 Numerous encounters with very active octopus, squid, horn shark, lizard fish, pipe fish, crabs, scorpion fish, sarcastic fringeheads, goby's, BABY GIANT SEA BASS and BABY BAT RAYS!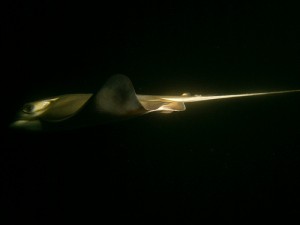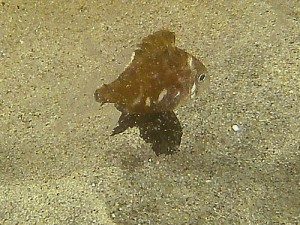 The baby bat ray and the baby giant sea bass were both in the shallows. The baby bat ray was zipping around us, I think it was attracted to the light, Mike was holding up his video light and one swam right into his face! The shallows were pretty surgey, so we only spent a few minutes playing with them before my stomach made me end the dive. 🙂 Still a great way to spend the evening with good friends!