La Jolla Shores, California
Thursday morning Bethy and I decided to start the morning right with a dive! To change things up we decided to play with the OTS open face masks in the ocean. I might have felt like a little bit of a bad ass in that mask, not going to lie. 😀 Conditions were ideal, surf was tiny, and viz was good! It seemed that most of the sea creatures were still sleeping… but it was an awesome relaxing dive.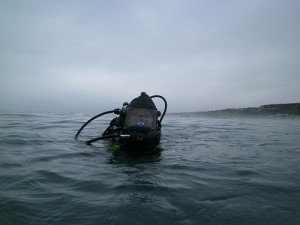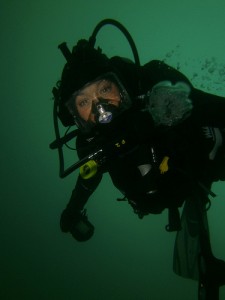 We had a minor set back after our dive… Bethy's flat tire. But we can handle that! Piece of cake! See video below…..
Ok so maybe the hardest part was getting the stupid spare out the trunk since the screw that held it down was stripped… SO, how many scuba divers does it take to change a tire? I think the count was up to 8…. plus Bridgett's wrench clamp thingie. (Its a super technical term I decided. :D)