La Jolla Shores, California
I haven't dove with Melissa in FOREVER! She was afraid of the cold. Feel free to make fun of her. 😀 But she got back in the water for the first time since last October (I know, shock, gasp, faint, etc) and we had a blast just like old times! We had an encounter with an adult horn shark who was not shy at all, along with a juvie horn shark in the crap patch. Krill was out in full effect and super attracted to our dive lights. Local canyon residents I'm sure were grateful for the assistance with their dinner.
Like this anemone: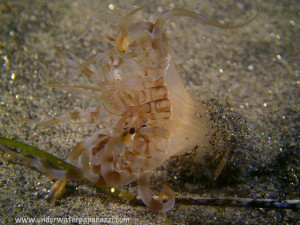 I also found a kelp crap that knew how to rock its underwater accessories with style: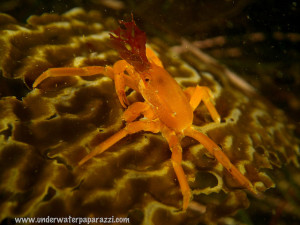 And your usual cusk eels, pipe fish, cusk eels, crabs, cusk eels, sarcastic fringeheads, and oh did I mention CUSK EELS? Holy cow. They were everywhere. Waves were 1-2 feet, no surge and an easy 10-15 ft of viz. Just another day in our local underwater playground!