Marine Room Night Dive, La Jolla
Tim and I headed to the Marine Room for a nice after work dive. Couldn't really ask for better topside conditions! Ankle slapping waves, calm (but LONG) surface swim out. No real current detected, and believe me, after our last "current events" dive, I was definitely checking for one! I normally don't lead the Marine Room dives, so I was guessing our drop point. Thinking right before the end of the pier was ideal like the shores. So we drop down. EIGHT feet of water. HA! It seemed like a 1/4 mile swim and we were in only 8 feet of water!! We surface, and decide not to waste our air. Then I remembered Kimo previously pointing out the two palm trees on the right side. Ideally its probably best to drop a little past them because we still only dropped in 18 feet of water there, but we took our heading and went west. At one point we were surrounded by a school of silvery fish, I love it when that happens, it's so surreal. And I like to push out of my mind that we were in the middle of a bait ball…. hehehe. Viz was really nice in the shallows, 15-20 feet. Definite thermocline at around 60 feet. The viz went downhill from there. 10 feet maybe at best. But like I say, I only need 10 feet to take picture!! We missed the canyon wall and ended up on a easy decent down a slope and found tons of life! On our way back in Tim spotted the resident HUGE halibut! If its the same one, which I think it is. He guessed 3-4 feet long! It was a big boy!! Tim got a great photo of him and I managed to capture a few seconds on video of him taking off which I'll post below! It was a great evening dive!
Max Depth: 91 feet
Temp: 52 degrees
Viz – 15-20 feet in the shallows, 10 feet at depth
Current: none really
Surge: mild
Bottom Time: 50 min
Eye Candy:
hermissenda crassicornis (LOTS of them), baby horn shark, GIANT halibut, roughback sculpin, baby octopus, staghorn sculpin, mackerel, flat fish, lizard fish, anemones, gobys, and tough guy sheepshead crab!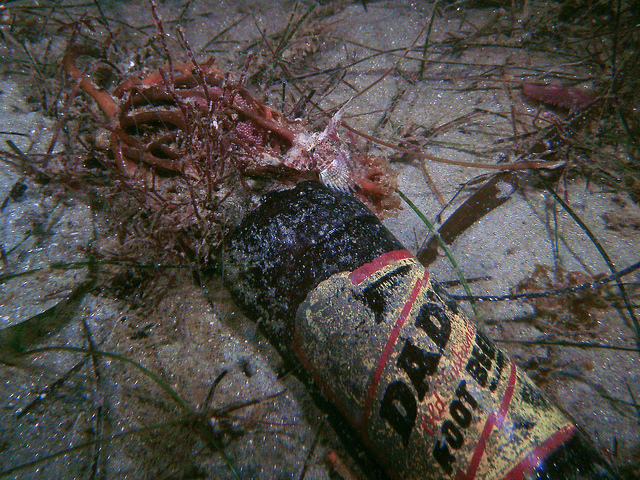 Roughback Sculpin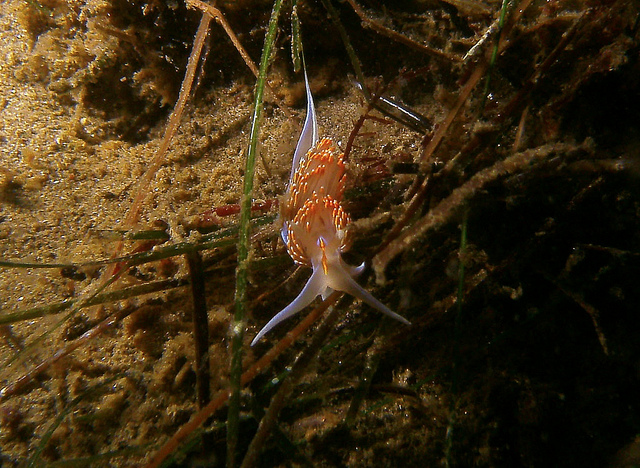 Hermissenda Crassicornis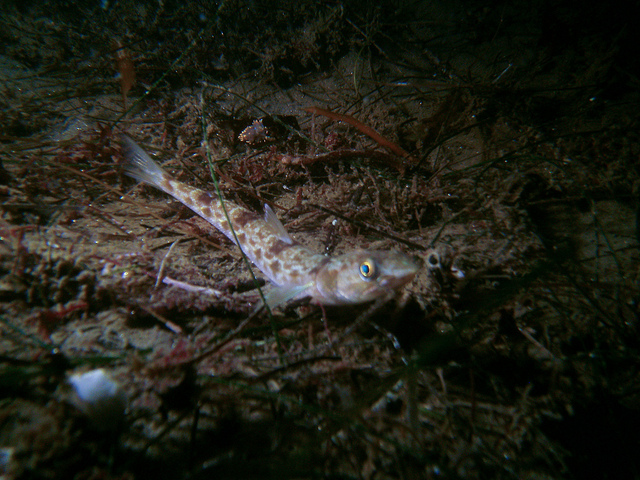 Lizard Fish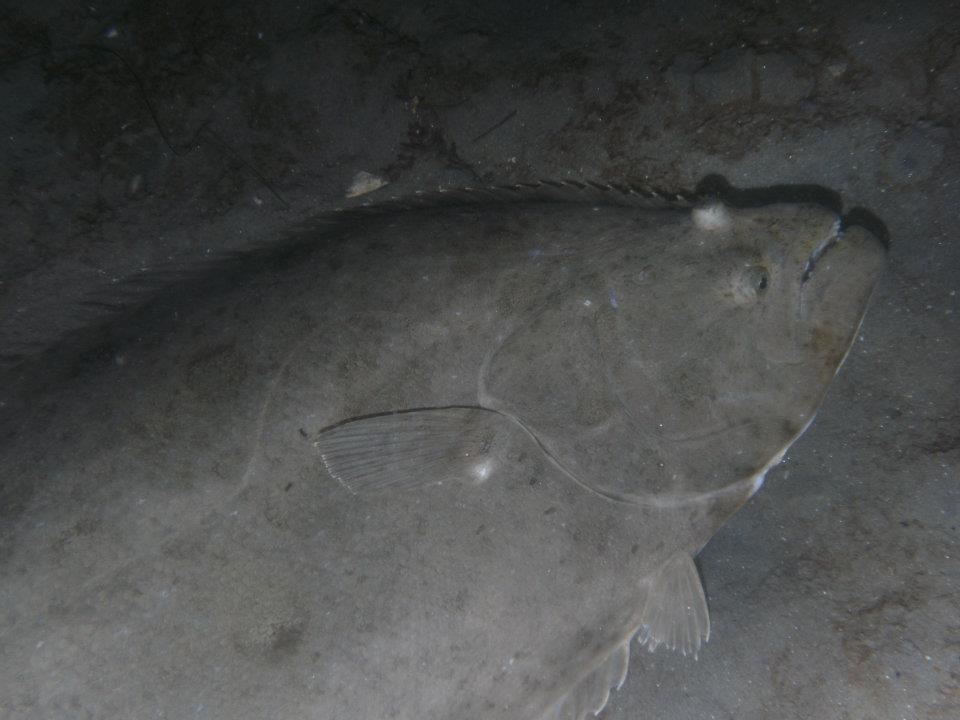 Tim's Halibut Photo
Video of the Halibut taking off
(click here to see more pics!)